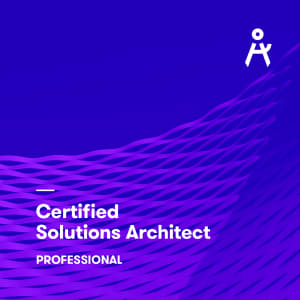 01 — ABOUT THE COURSE
In 2017, the median salary of an AWS Certified Solutions Architect is $125,091. AWS Certified Solutions Architect (CSA) Professionals are worth their weight in gold to companies that need help with implementing, deploying, and provisioning applications on Amazon Web Services.
Preparing for the AWS CSA Pro exam requires much more than exam dumps. We designed this in-depth cloud architect certification course to provide you with the advanced technical skills needed to pass the AWS CSA Pro exam. With the AWS CSA Pro certification under your belt, you will join an exclusive club of certified professionals who are in high demand by employers worldwide.
We know that you're busy, so our training course is made up of 5-20 minute videos. Our video lessons keep-it-simple and explain things clearly and succinctly. Together we'll walk you through each of the major domains of Amazon Web Services, step by step. Using real life examples, we will practice how to effectively implement, deploy, and provision applications using AWS.
In this course we will cover all of the major areas of AWS that you'll need to know to obtain the Professional certification including:
Costing & Account Management

High Availability & Business Continuity

Deployment Management - Network Design
Not only will we cover the fundamentals of the AWS domains, we will also deep dive into each of their individual services and architectural best practices. At the end of each section, we'll also test your knowledge with short quizzes to make sure you'll be ready for the exam.
You never have to worry about missing out or failing the AWS certification test because of new content. AWS is constantly evolving their platform, and as 2017 progresses, we will continuously update this course to reflect the latest exam trends.
The ideal student for this course has already earned the required AWS Certified Solutions Architect Associate-level certification and is ready to master the next level of Amazon Web Services.
At the end of this course, you will be able to confidently take the AWS Certified Solutions Architect Professional exam, and earn one of the highest paying certifications in the industry.
---
What are you waiting for?
Get started now!